The Most Perfect Pair at ChinaJoy,Snail Mobile's W3D & OBOX
Posted in Company on
At this year's ChinaJoy, Snail Mobile answered the questions "How is it possible to play 3D games and watch 3D movies on a mobile phone without 3D glasses?" and "Just how powerful can an Android device really be?" with the Chinese launch of the W3D and OBOX.
On ChinaJoy's opening day, July 30th, Snail Mobile began to secretly reveal their big announcement for the show – the launch of the OBOX and W3D pre-release in China!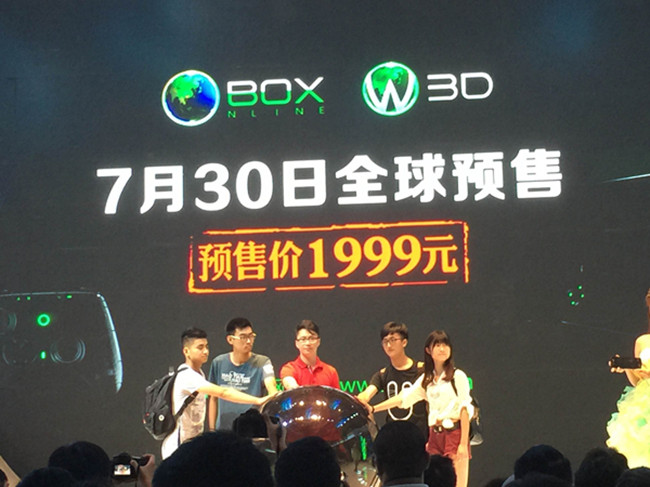 "Before, Snail was only known amongst consumers as a game development company, but you should be prepared to see an entirely different Snail at this year's ChinaJoy." said Snail Mobile marketing director Xu Chongxian at the pre-release launch. "OBOX is one of the strongest Android devices available in terms of performance, and the W3D is the world's first glasses-free eye-tracking 3D mobile phone. Snail's goal is not only to develop the most fun games, but also create the most advanced hardware to let players enjoy these games to their full extent."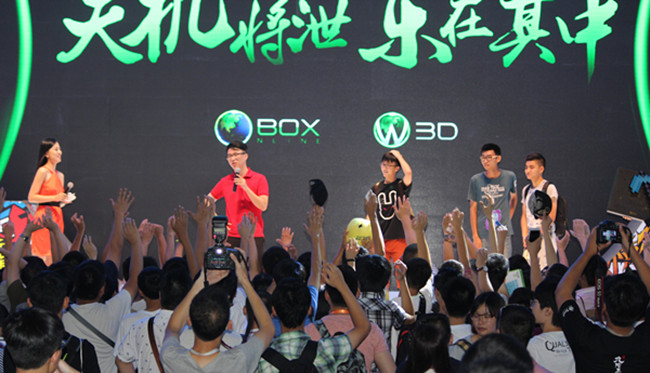 Prior to the pre-release ceremony, Snail Mobile selected four lucky players to not only receive a huge Snail Mobile gift pack, but also join Xu Chongxian on stage to start off the ceremony. Immediately after the ceremony, Snail Mobile launched the pre-order page for both the W3D and OBOX on the company's official website, at a special pre-order sale price of 1,999 RMB each.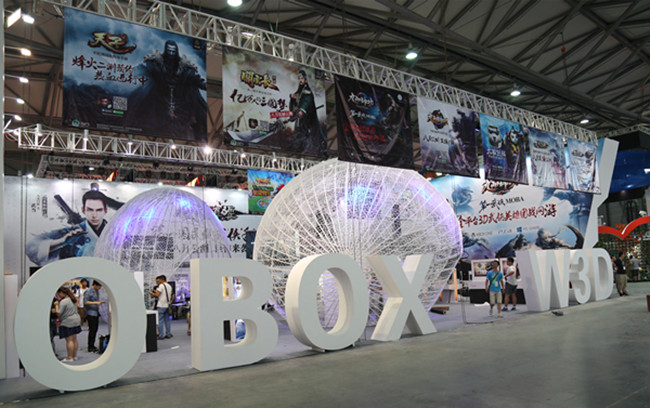 In order for Snail Mobile to enter the ultra-competitive gaming hardware market, they have tailored the W3D and OBOX specifically for gamers. To give players the chance to experience this new technology, Snail Mobile set up huge demo areas at ChinaJoy, which were quickly filled up by players eager for the opportunity to try out the devices.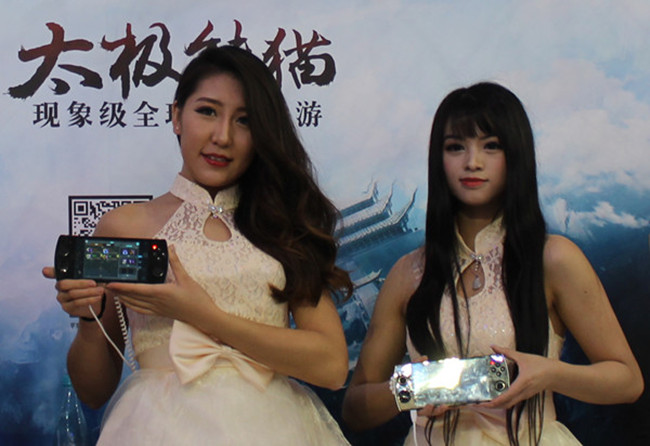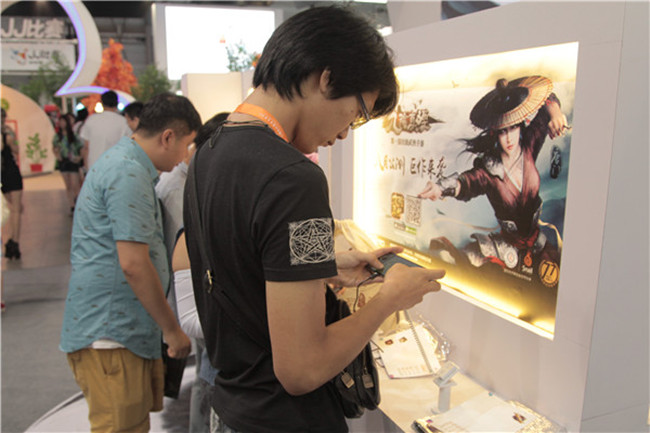 Players who had the chance to try out the W3D at Snail Mobile's booth were amazed by the phone's unique eye-tracking 3D function, which is designed to allow players to view 3D effects on the W3D no matter how they prefer to hold the device. One player commented "It's incredible to see a mobile phone with such high-quality 3D effects. This technology is going to make playing games and watching movies on mobile much more interesting."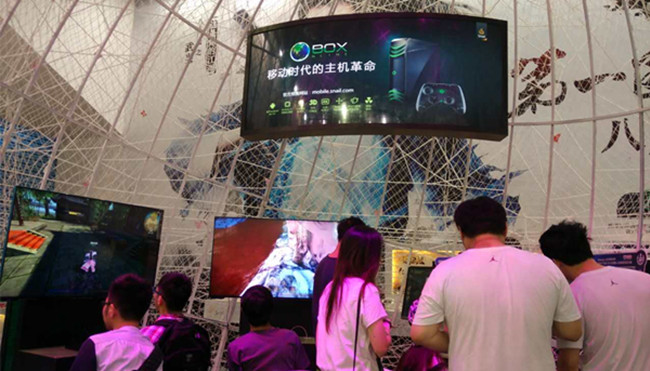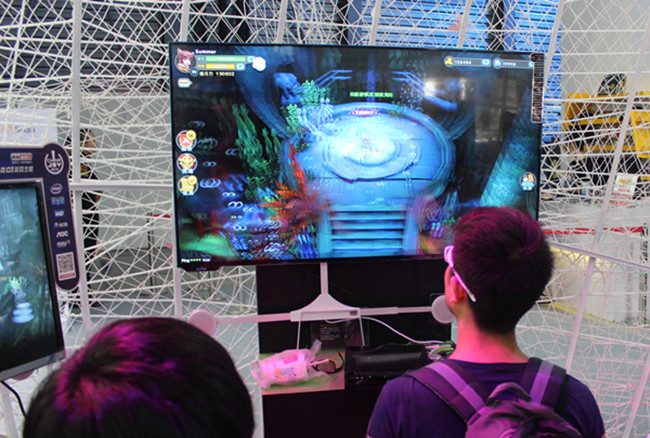 The OBOX is equipped with the NVIDIA quad-core K1 processor, and supports 4K and 3D screen output for games – the console's hardware and performance is among the best-in-class for Android OS products. Snail Mobile as a whole benefits from Snail Games' extensive library of high-quality games, refined from years of R&D, being optimized for the OBOX system. Current plans include OBOX-exclusive versions of Taichi Panda, Age of Wushu, and more that have yet to be revealed. Players (and even some of Snail's own showgirls!) were drawn in by the incredible graphics and smooth gameplay of these titles.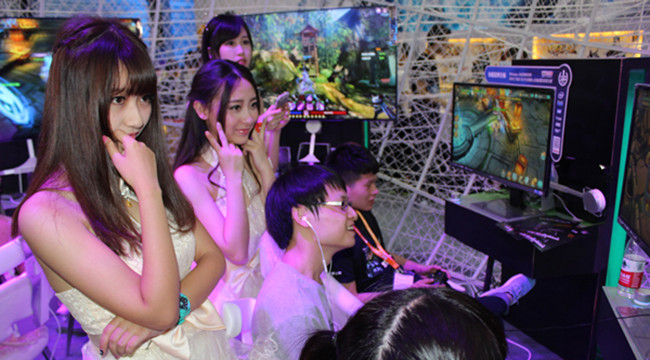 During ChinaJoy, Snail Mobile also launched a series of live interactive giveaways and competitions. Visitors lucky enough to get a chance to participate have an opportunity to win multiple prizes, including entries into a drawing for one of several free W3Ds and OBOX consoles.
"ChinaJoy is an event for the players – we set up these W3D and OBOX demo sites along with the pre-release launch to give players the opportunity to experience our newest and most advanced gaming technology before it's released." stated Xu Chongxian, at the conclusion of the pre-release ceremony. "From hardware configuration to performance, both the W3D and OBOX are the ultimate in Android gaming technology. I believe these products will help to create an entirely new and enjoyable experience for gamers all over the world."